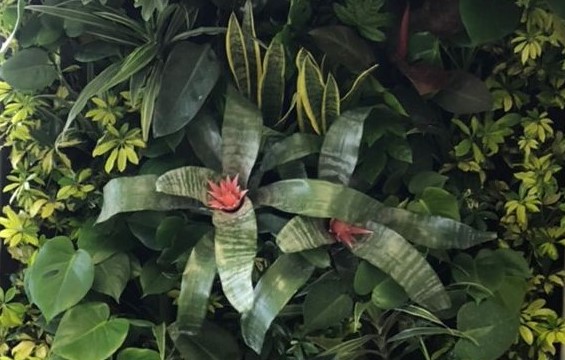 Our Story
We have been working since 2016 as the designer and installer of several small to large scale non-smart, smart, and full-smart living wall systems ...
Read more
Our Team
Our team includes well-trained specialists who stand for years of practical experience, reliability and accuracy. Our experienced staff ...
Read more
Our Mission
Our mission is to provide individuals, i.e. owners of any residential and commercial properties, and businesses, i.e. architects, builders, etc., with ...
Read more
Our Vision
Our vision is to become the leading brand when it comes to both indoor and outdoor non-smart, smart, and full-smart living wall design, ...
Read more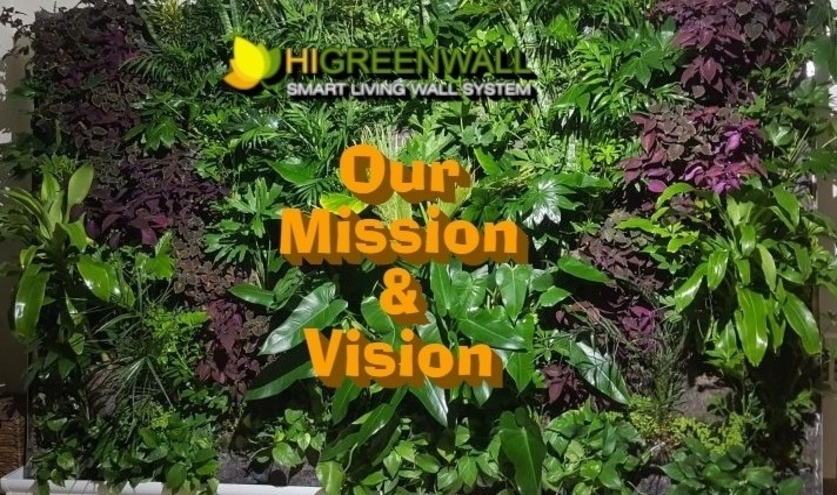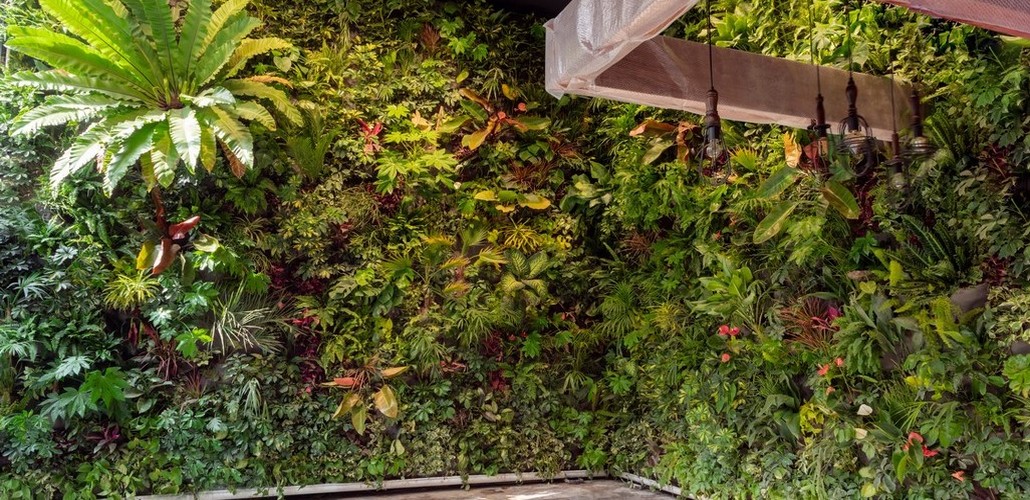 Non-Smart, Smart, & Full-Smart Living Wall Systems
Our main products are the "non-smart", "smart", and "full-smart" living wall systems. All these three systems have a lightweight multi-layered structure in which plant species can grow throughout a hydroponic skin, inside a water based, nutrient rich solution without using any soil, by the support of an inert medium such as perlite, rockwool, clay pellets, peat moss, or vermiculite, instead. All our three living wall systems can be used both indoors and outdoors for various residential and/or commercial properties to create unique decorative spaces ...
Read more
We understand that our installation area is your home, office, or any other places where work safety is often the farthest from your mind. But not ours. We take extra care of your safety knowing that we're working around people that aren't on the job, even children.
Some projects are very complicated, and may have difficulties in the design, engineering, and installation phases, while some others may face the obstacles and problems during the maintenance period. Don't worry! Your living wall systems should bring you pleasure, year after year. Trust us! We are specialist in finding and offering the best solutions to provide you with a well-engineered non-smart, smart, and full-smart living wall systems enduring for a long time.
Delivering on your living wall system, in all its detail, can take a lot of coordination. There are several raw materials and plant species to have on hand, scheduling the right workers, keeping everything running smoothly and, of course, always keeping you abreast with our progress.
With a strong background of beautifying several residential and commercial properties within the Middle East by using our non-smart, smart, and full-smart living wall systems, we are going to build trusted relationships within the Canadian community as well by consistently delivering excellence: building your vision of beautiful indoor and outdoor living walls to standards that will ensure that the beauty lasts.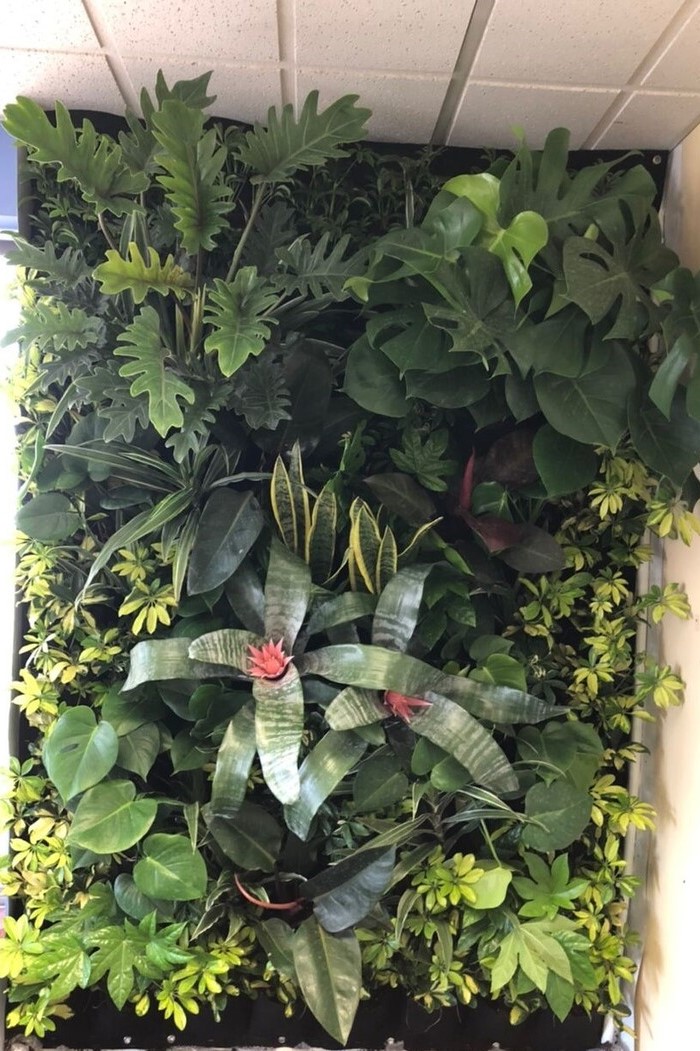 Eyeco Inc. Conference Room
This project, comprising of an indoor smart living wall with an area of 5 sq.m, was designed and installed on February 2022 for Eyeco Inc.'s conference room at North York, ON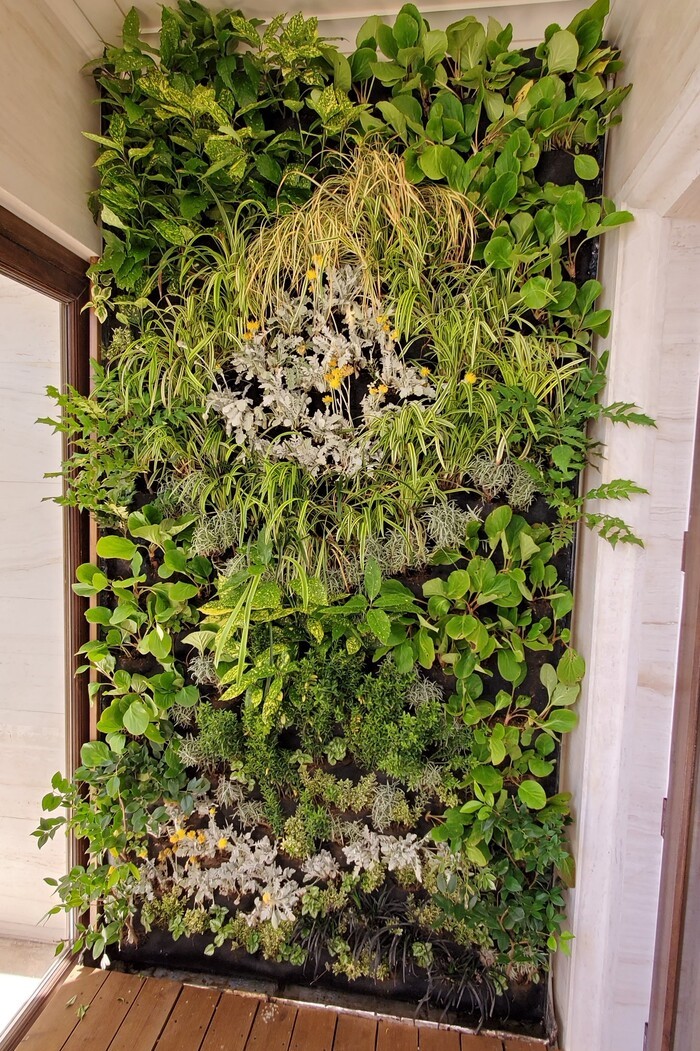 Green Valley Detached
This project, comprising of an indoor smart living wall with an area of 4 sq.m, was designed and installed on April 2022 for a luxury detached house at Green Valley, North York, ON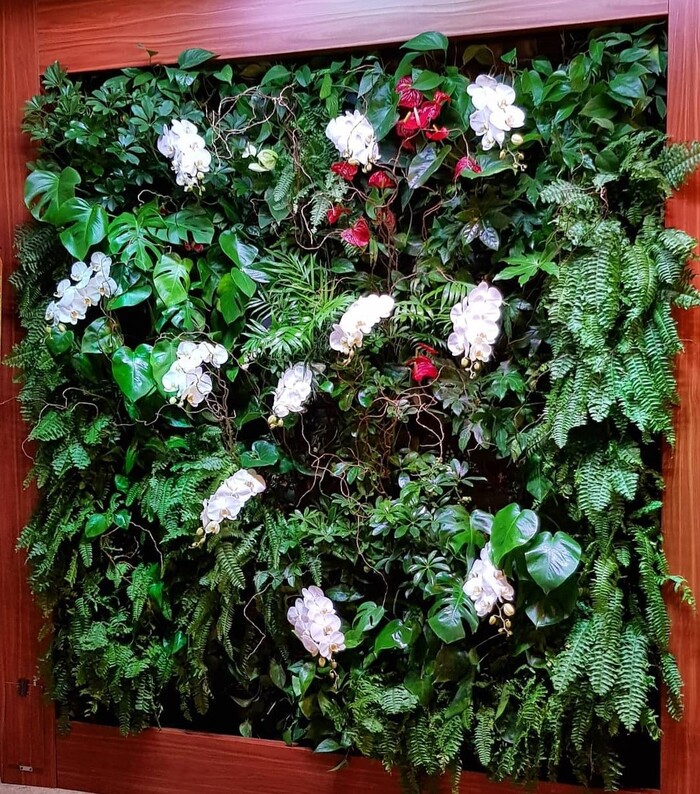 Portable Green Wall
This project, comprising of a portable indoor living wall, installed on a frame with an area of around 1 sq.m, was sold on April 2022 for a customer's store at Richmond Hill, ON
Our Recoreds Internationally